In which I do nothing even remotely productive, and do not feel one bit guilty about it.

I forget it's a DITL day until I've been up a few hours. You didn't miss anything but tea and toast and reading. The Boy tells Molly good morning.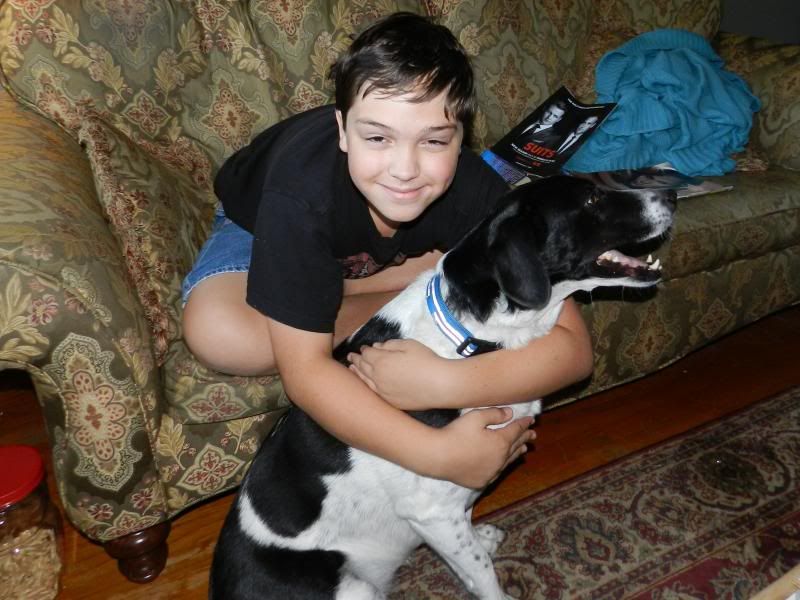 Molly gets her Lickies.




I prep a Dark Charity and Clever Jeanette semi-fabulous prize for mailing.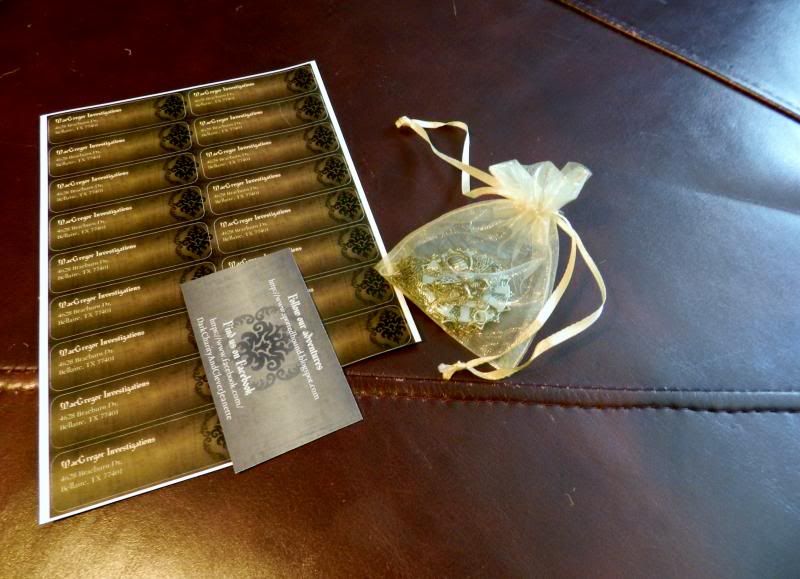 Apparently Molly got a bath while I wasn't looking. This is her post-bath relief rollabout.




I contemplate coloring my hair but decide to wait one more week. Mostly because I don't feel like messing with it.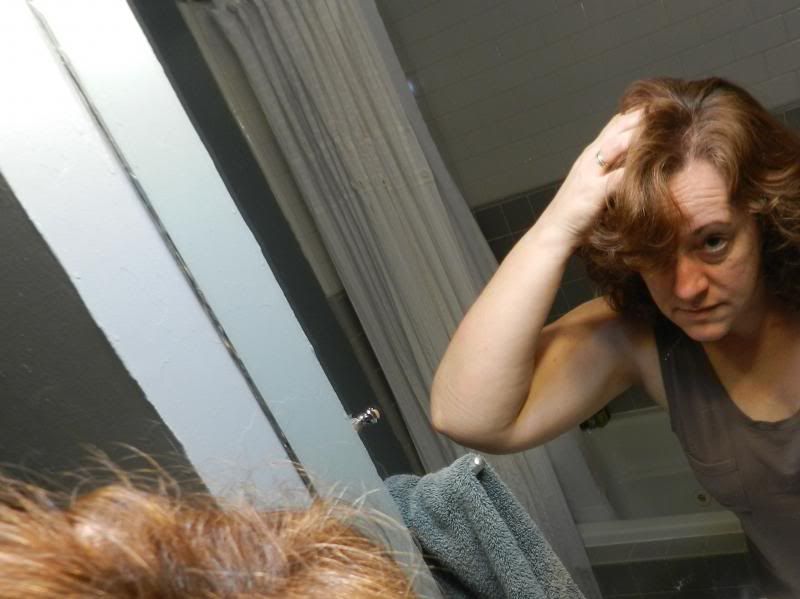 I change from my big weekday purse to my little weekend purse.




When I bought these shoes I thought they were the most comfortable shoes ever. The first time I wore them, I lasted 35 seconds. I give them a second try. I also notice while posting this pic that they match my weekend purse.




First stop, post office.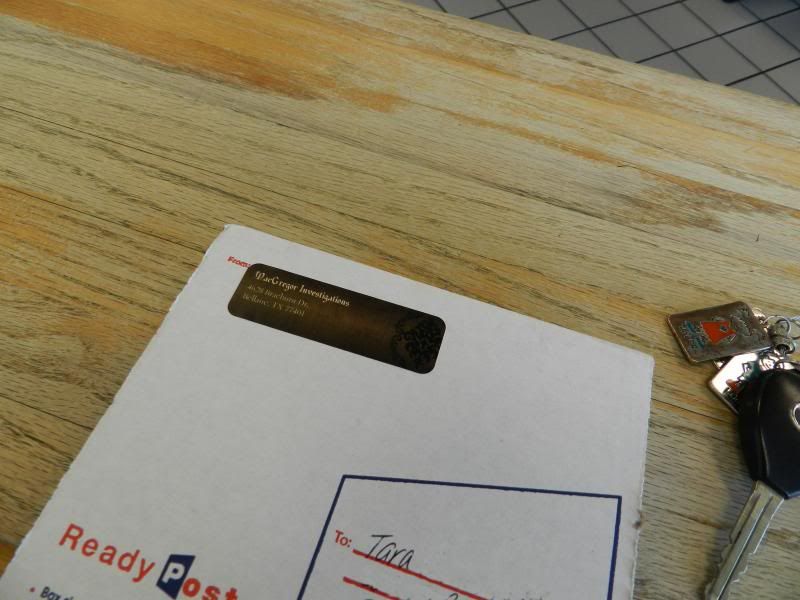 It is almost noon, and starting to get hot.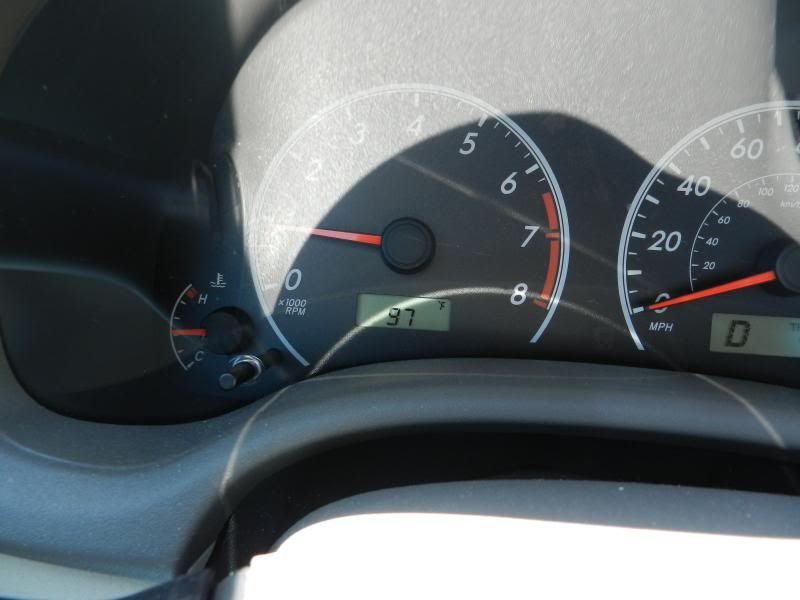 At my next stop, I pull out the sunshade.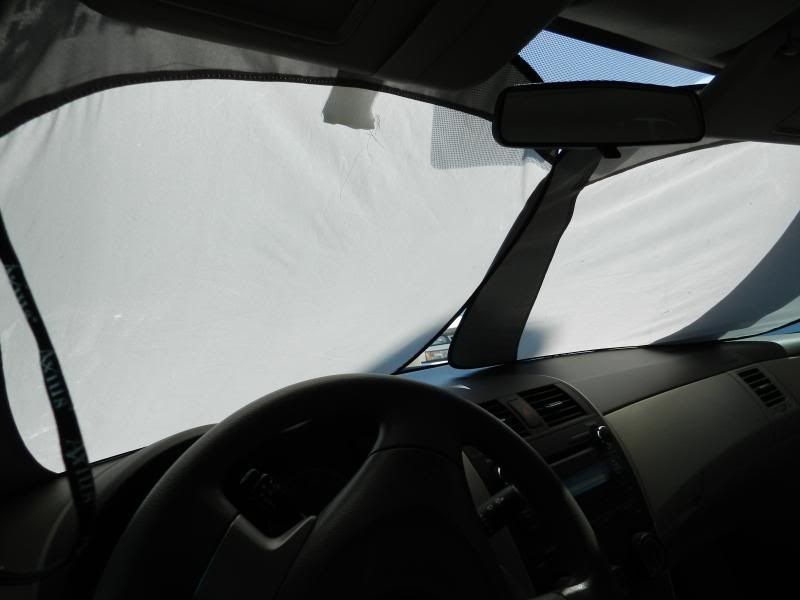 I'm at my favorite resale shop. It's a store full of heartbreak because it has wonderful affordable stuff I have no place for. Like this desk set.




And this gorgeous sideboard.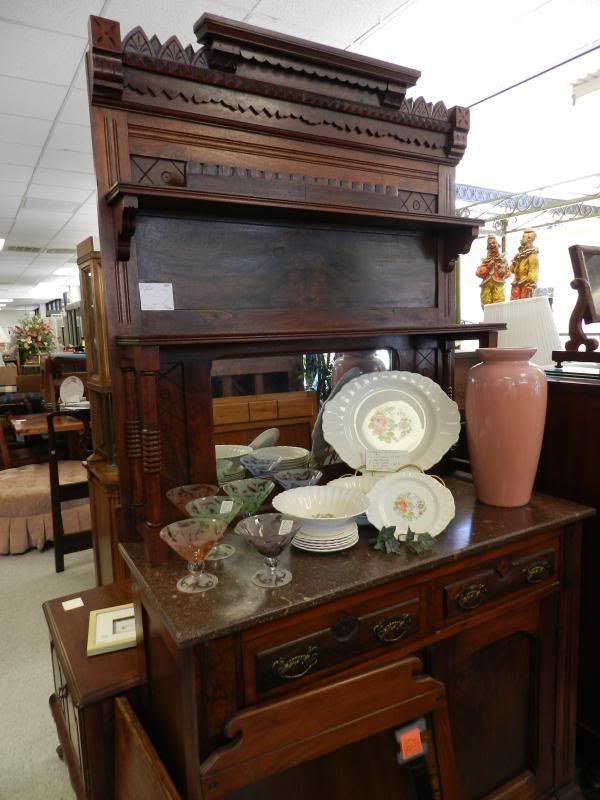 Score! I do have room for these. Sort of. I also get a hand-embroidered coverlet, a china plate, two J.Knowles Hare prints, and a silver cracker server. Everything is half price.




Getting hotter.




I get stuck behind this truck, which turns out to be a good thing because I could smell it. Which made me realize my air conditioner wasn't on recirc.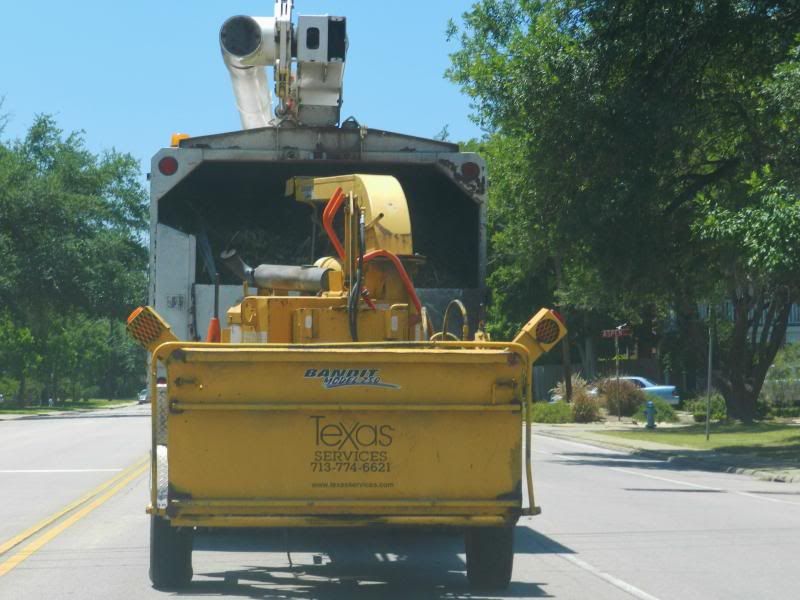 Next stop, looking for clothes. These are the ones that didn't fit/look good. Although now I'm having second thoughts about that striped one.




I love these shoes so much I just might have to marry them.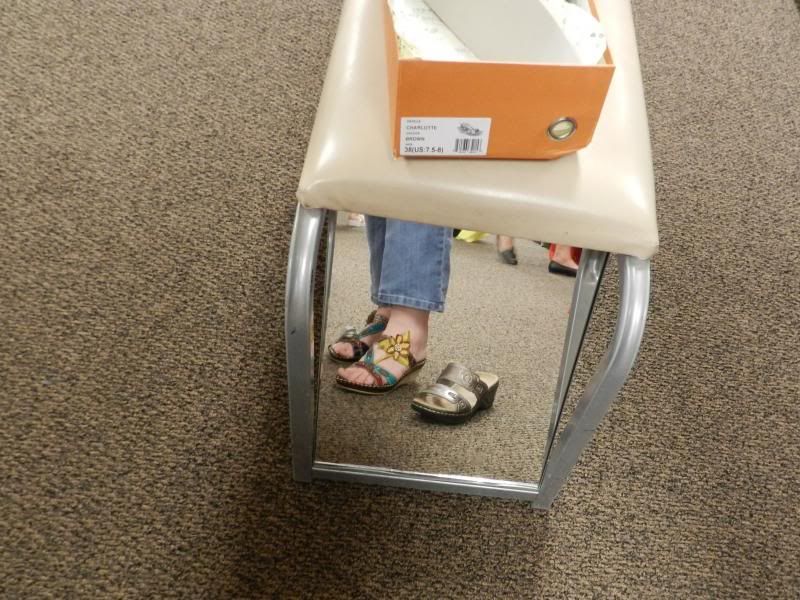 Now it's just stupid hot. Time to head home.




Reason 56,792,315 I love this man.




Late lunch of leftover chicken and dumplings tastes better than it looks.




I catch up on facebook while I eat.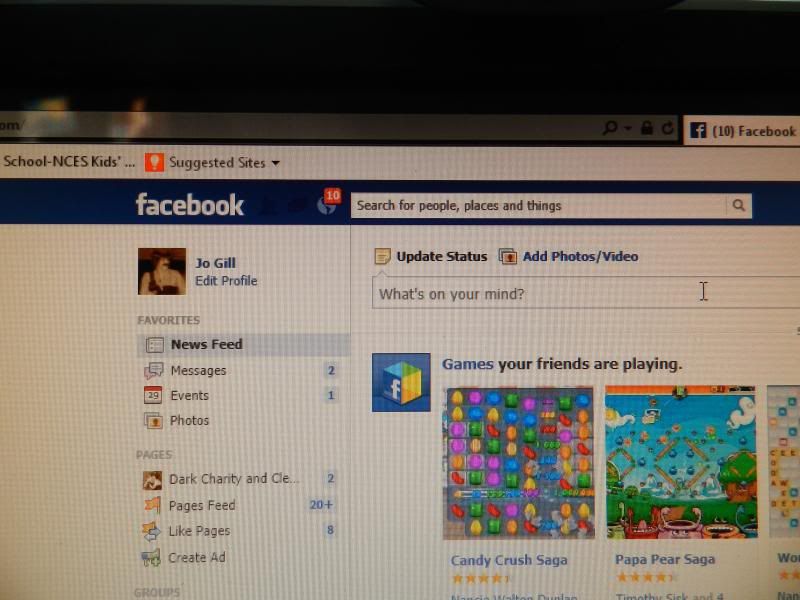 I join Husband and The Boy for a new game.




I lose miserably with ZERO treasure points. See all those cards at the edge of the board? Those are the monsters that I didn't kill.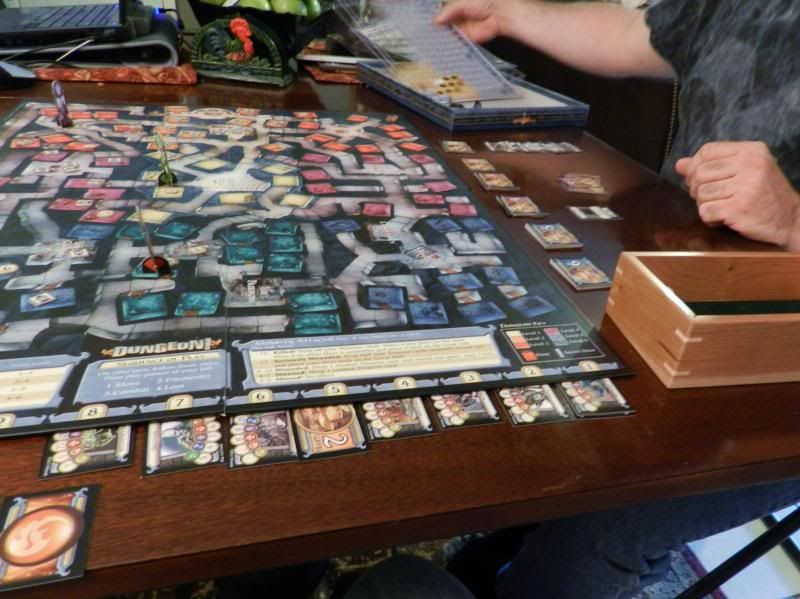 We leave to go somewhere. Because I am afraid we are running late, we get stopped for a train.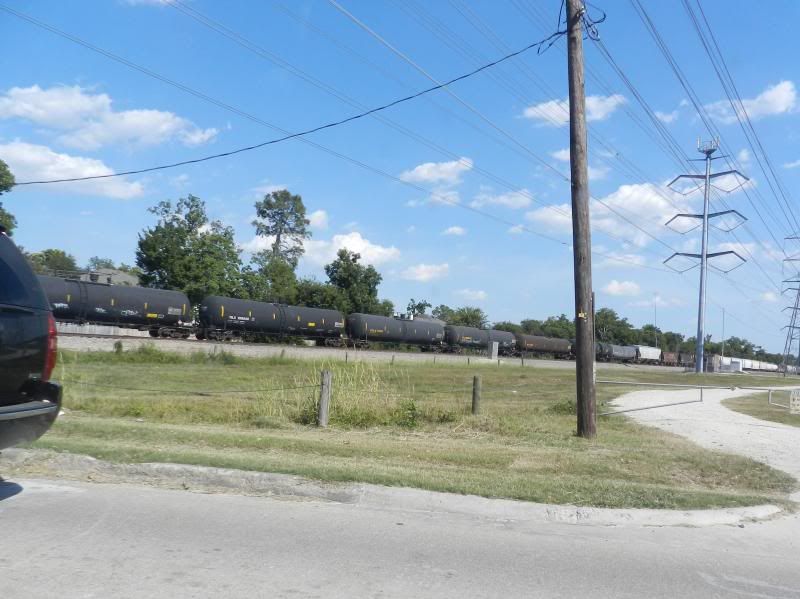 Fortunately it's not too long. I miss cabooses.




Hmmm...looks like roadwork is coming soon.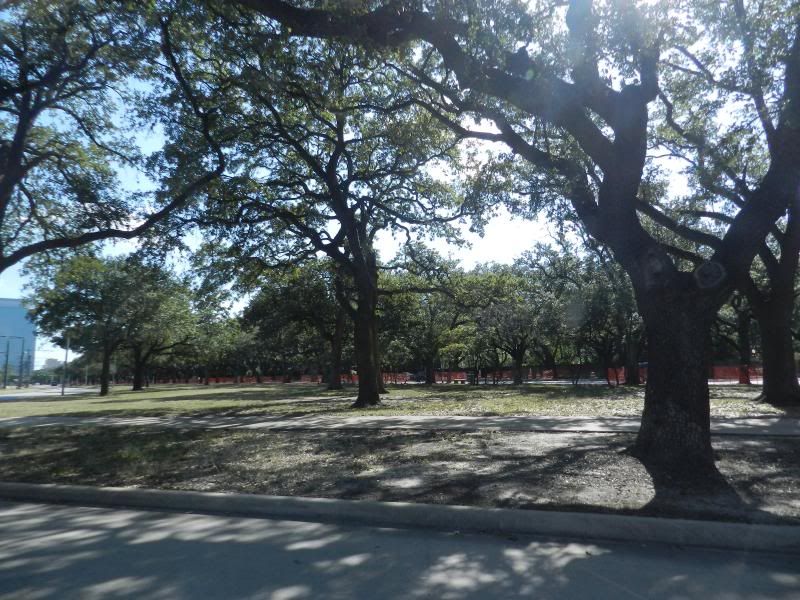 We see several Quinceañeras.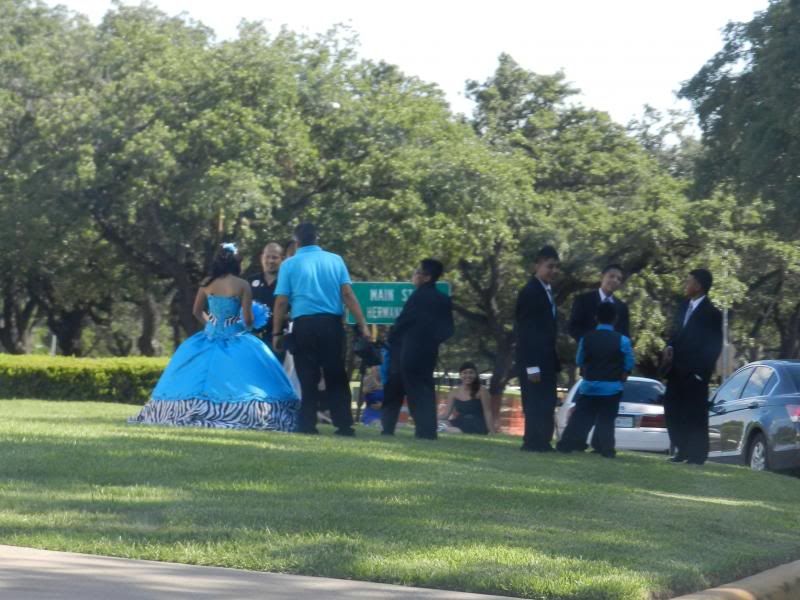 We're here!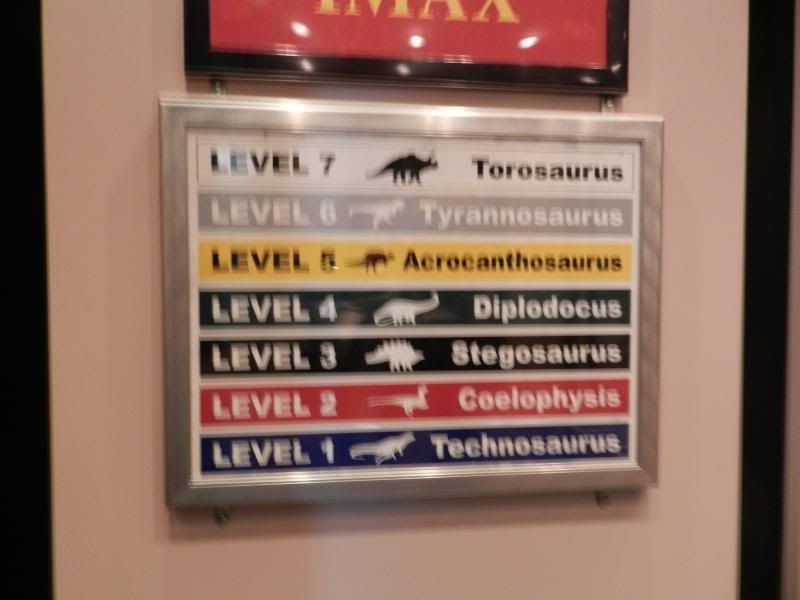 I am pretty bummed that I am too tall to ride the dinosaur.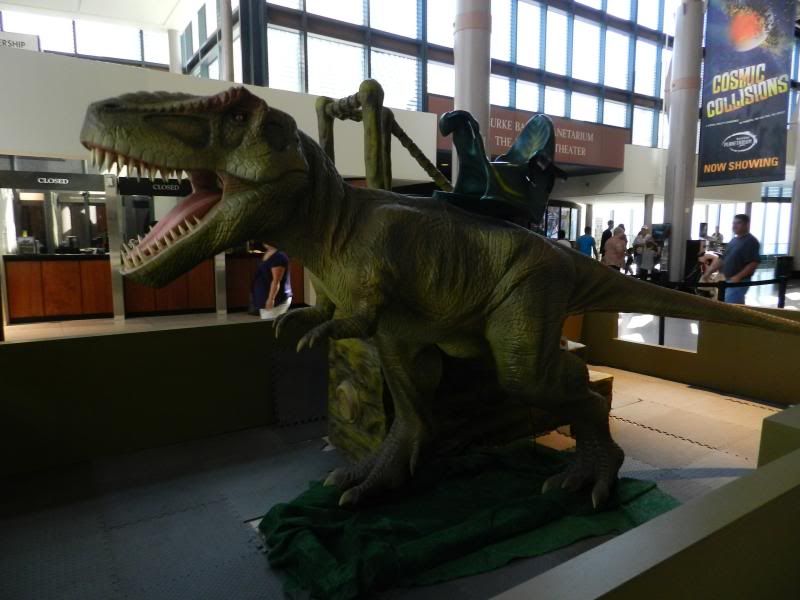 We're here to see the Pink Floyd show at the planetarium. It is sufficiently psychedelic.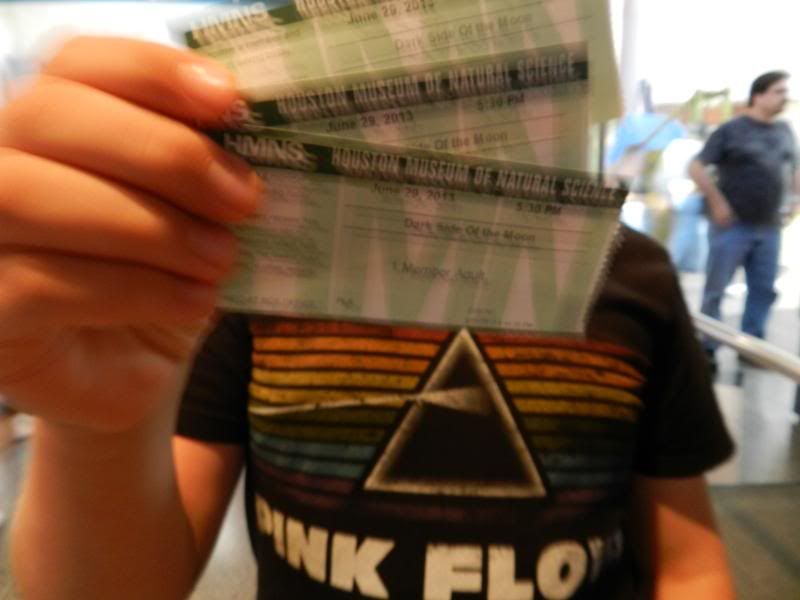 We exit through the gift shop. I love T Rex Trying.




These are interesting.




A wall of dinos.




Pretty!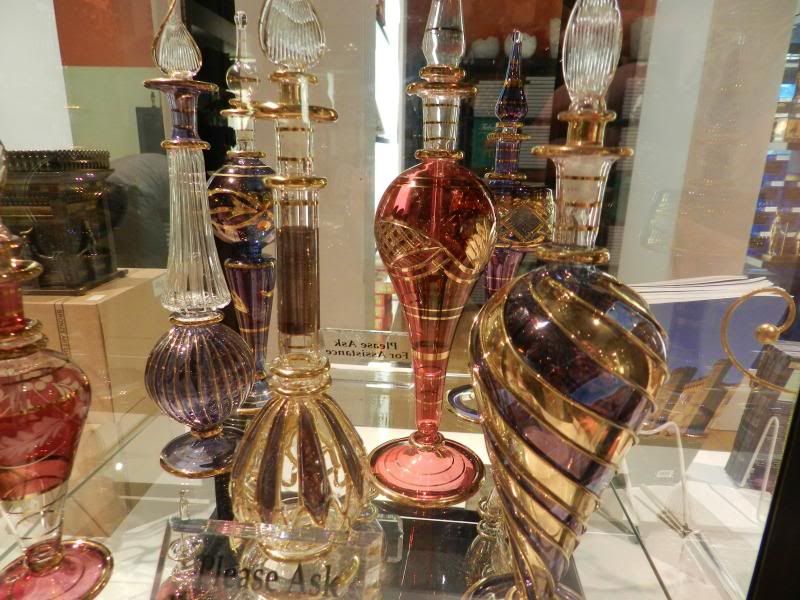 I love these zodiac constellation pieces.




Husband likes the planet paperweights.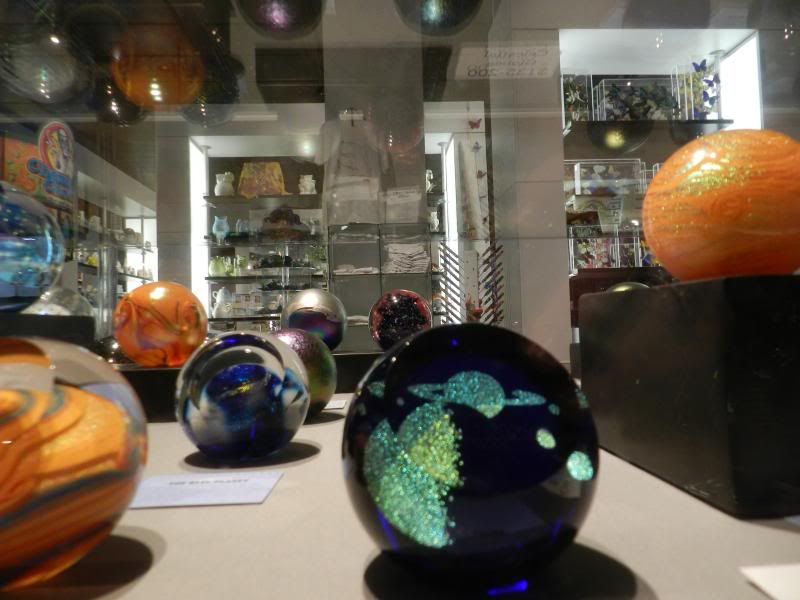 I sneak a selfie.




We stop for dinner.




I toy with the idea of getting hotcakes.




We just beat the crowd. Not long affer we order, the line is all the way to the door.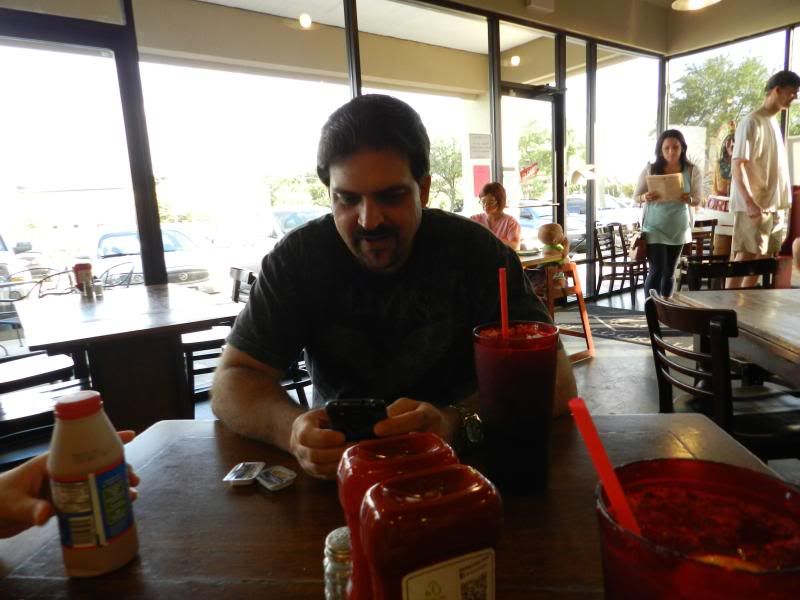 The Boy snacks on chocolate milk...




...and crackers with butter.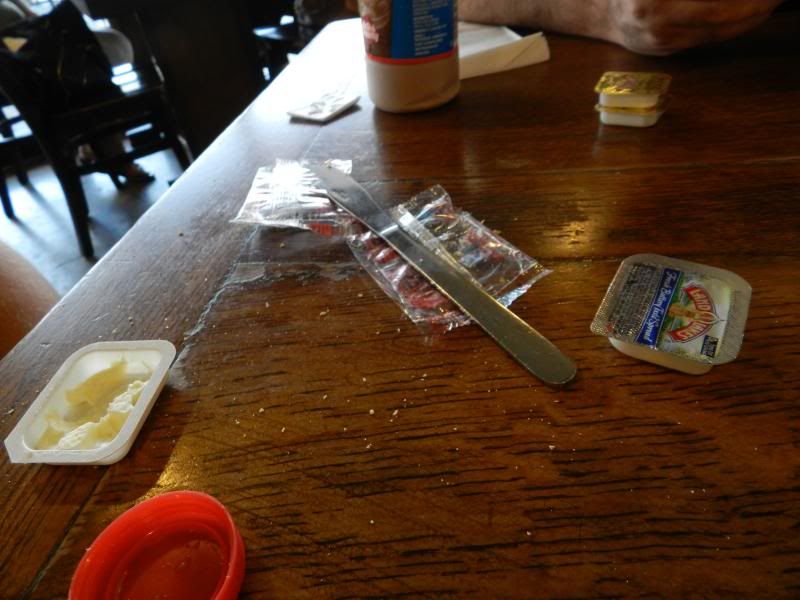 Noms.




I have plenty leftover for lunch tomorrow.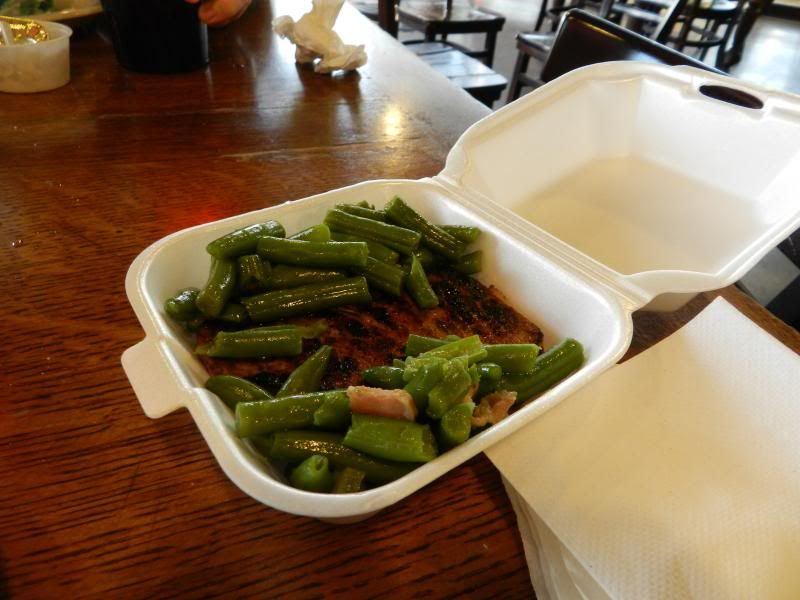 The only plants that like the heat are the crepe myrtles.




Next stop, hardware store. They don't have what I'm looking for.




I make The Boy tie his shoes becasue his floppy shoelaces have been driving me crazy.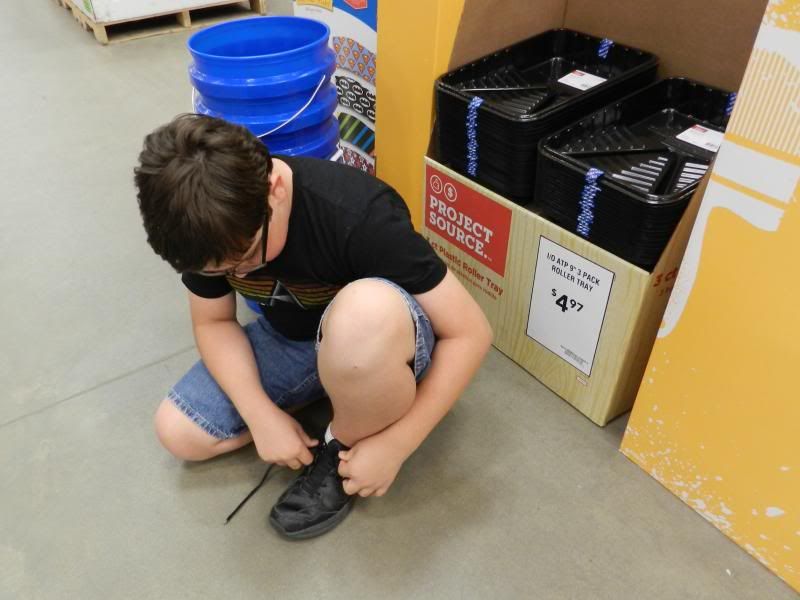 We try another store and get there ten minutes before it closes. I still manage to find the time to impulse buy.




Back home, The Boy helps me sort through the shed.




A bit of glow in the dark paint, and we have a gnome ghost for a future post at the Spotted Hound.




While we're outside, we check to see why the sprinkler hasn't been working. The spigot is turned off. Again. We decide the lawn guys must be doing it, although we don't know why.




Husband is flipping channels and finds a movie. We've seen it a dozen times but watch it every time it comes on anyway.




Molly always sleeps with her head hanging off the pillow. It does not look comfortable.




We snuggle up to watch Ellery Queen and try to take a selfie.




I start to get ready for bed, and remember my package came while we were leaving for the museum.




It's my new boots! And they fit! It will take me a few tries to get good at using the buttonhook - it took me about fifteen mintues to get them on and off again.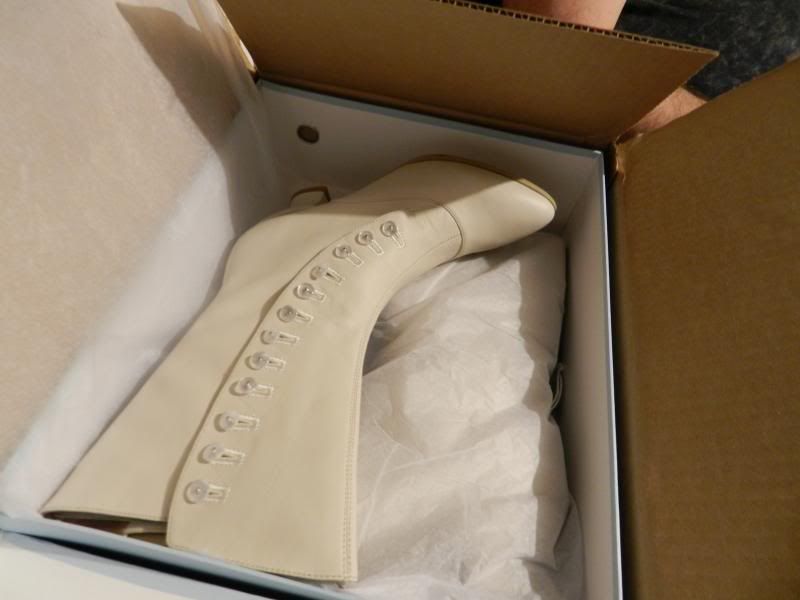 I find this stuck in the bottom of the box. I don't know if it's a bonus gift or if the packer dropped it. It's opened when I find it, so I err on the side of caution and throw it away.




Time to get ready for bed.




I really need to clean off my nightstand, but not tonight. It's late and I'm tired.