Yes, I just did one...but not really. It just took me a long time to get around to posting it.



I notice one of the curtain rings has popped out. Sigh. I've glued it a zillion times already. Next time, I'm using liquid nails.
Molly waits to go outside. I'm posting this to show how slim she looks. At her last checkup, she weighed 72 fatdog pounds, so she's been on a diet.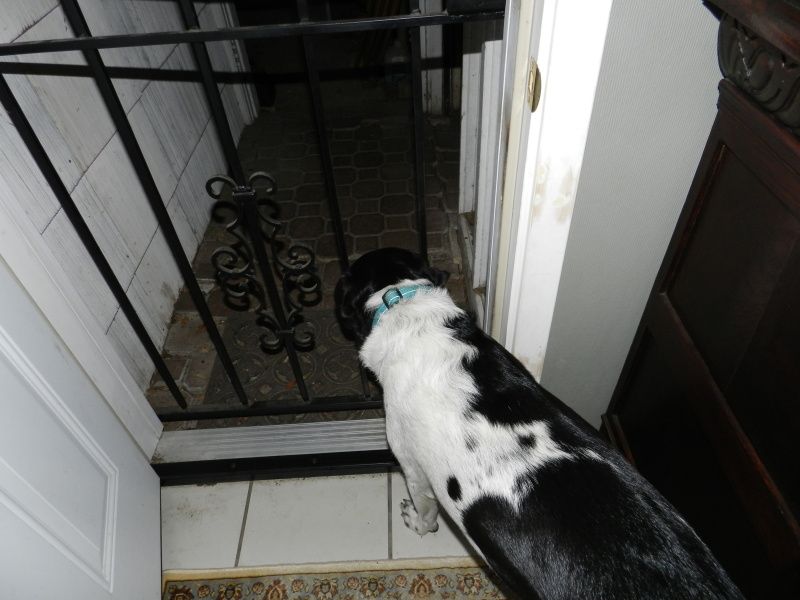 I'm not on a diet, but since I have trouble with food in the morning, I grab a SlimFast.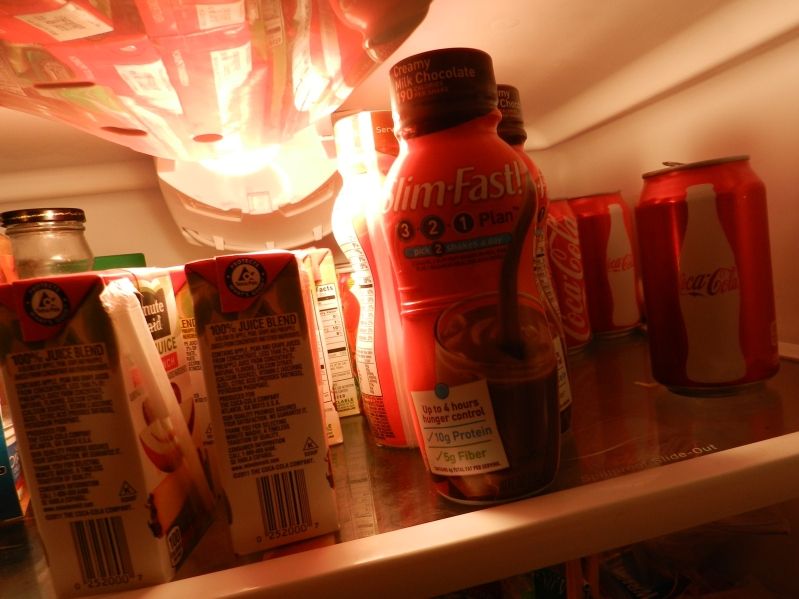 And wake up The Boy.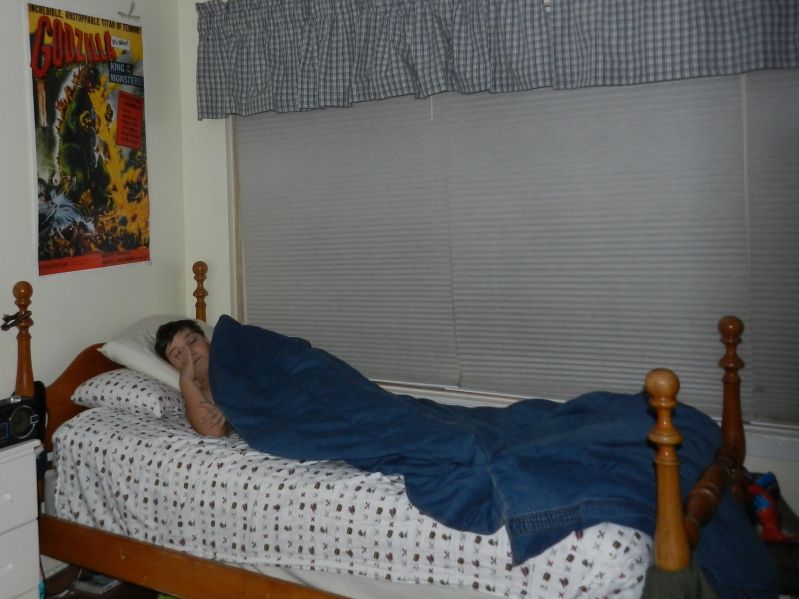 Molly gets her breakfast bone.
I power up the computer.
I watch HGTV so I can get ideas for things I will never get around to doing to my house.
This bulb burns out just as I start to put on my makeup. Which means the chance of me wearing way too much blush today = 100%.
Am I the only one who has to take makeup out of the bag, use it, then set it on the counter so I remember/verify that I used it? Please say it's not just me.
Check up on our
facebook page
.
Check our stats, just because I love graphs.
Try to find the right size container for my lunch. I think it's time to organize.
We had a cold front, so I get to wear fallish clothes.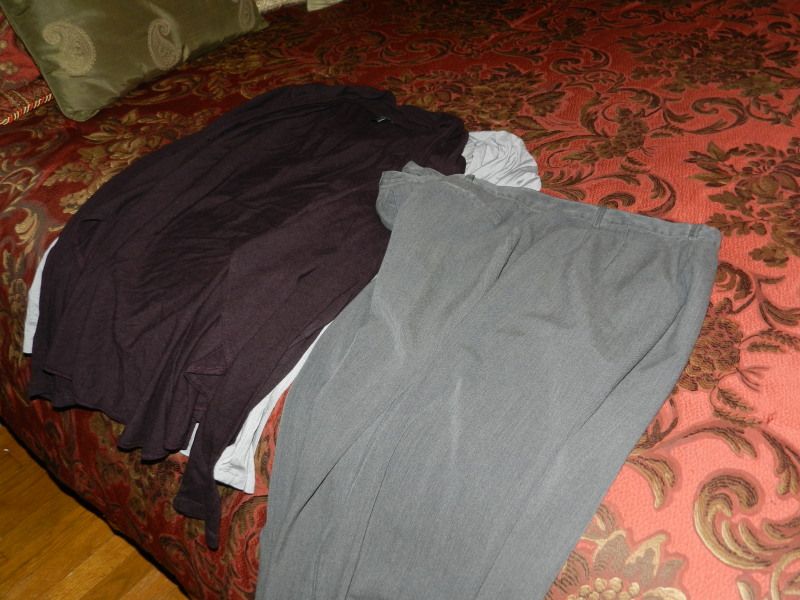 Middle Daughter is up and doing schoolwork.
See? Wintery sky!
In keeping with the theme of things needing maintenance today, I get a low tire light
and
a maintenance light.
It's Columbus day, and even though I don't know anyone who is off today, the streets are pretty empty.
This is the floor I have to park on if I get to work after 8:30.
At least the stairs are good exercise.
It's kind of creepy how empty the city is.
Get some water.
And some coffee.
The water is for the plants. They are starting to take over.
My to-do list is pretty short today. Of course, each thing on the list will take at least two hours.
In the afternoon, I switch to tea.
Tunes for the drive home.
Only I don't go home, I go to my mom's house, to see my grandnephew who is visiting. Oh, and SIL. (That's her foot)
I get home right about the same time as The Boy.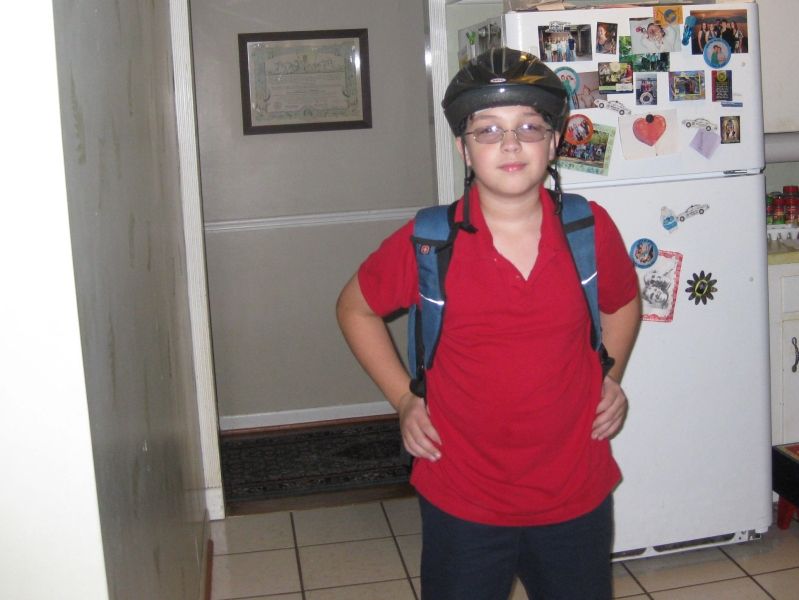 I change into comfy clothes and throw myself at the stove.
Once everything is simmering, I water the plants.
This one will be gorgeous when it blooms. If I don't kill it first, that is.
Now for the fun stuff...my package from
American Science and Surplus
arrived today!
I borrow one of Middle Daughter's seventy bazillion knives to open it.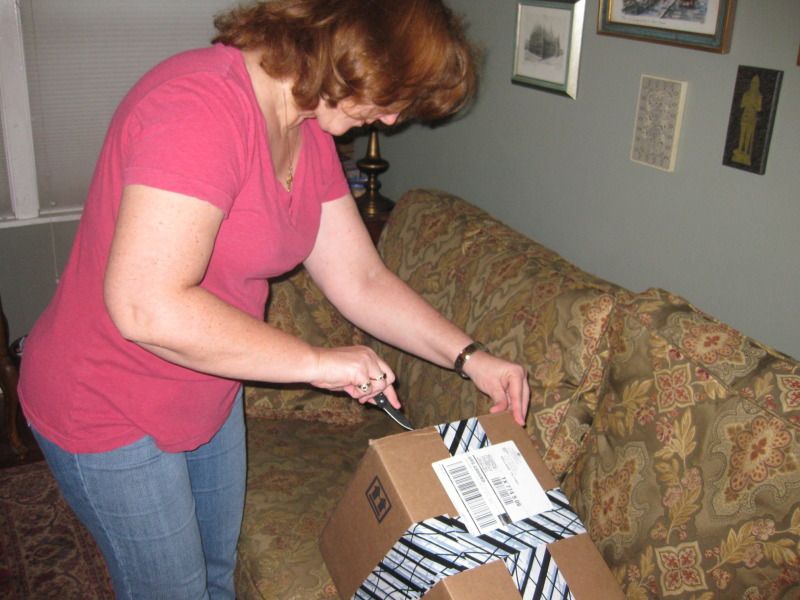 MD plays with bubble wrap while I unpack.
Test tubes, a beaker, magnifying glass necklaces, burlap sacks, and monkey band-aids (not pictured). I am well pleased.
By this time dinner is ready. I go a little overboard with the cheese.
We watch some Modern Family while we eat.
Middle Daughter starts dessert while finishing dinner.
Husband and I go grocery shopping, since we spent the weekend visiting with the grandnephew.
The grocery store is deserted. I remember that the Texans are playing tonight.
Almost pumpkin time!
I am temporarily tempted, until I remember I have six kinds of cheese in the fridge at home already.
It doesn't look like it, but there were 59 items in the cart. I guess we bought a lot of tiny food.
The Boy has been reading Exodus while we were gone. We talk about locusts for a bit.
I have some teddy grahams and facebook for a bit.
I change the bandage for Middle Daughter's stitches. She gets them out in two days. Yay!
I scrub the tub so The Boy can take a bath.
We picked him up some smelly bath stuff at the grocery store, to see if it would unstuff his nose.
I spend the rest of the night watching tv like a slug.