Still busy. Still behind.

On, the plus side, the corset I wanted finally did go on sale. And, it showed up today, two weeks ahead of schedule! The picture is blurry because Middle Daughter took it.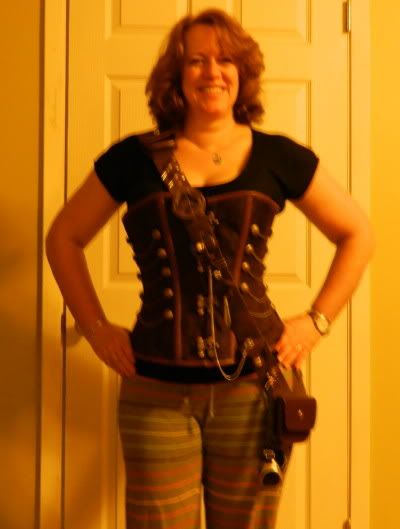 Yes, that is me in my loungey jammies and a corset. Because that's the way I roll.

I think I need a corset intervention.