Fortunately, there is a light at the end of the tunnel. Today we had a code freeze, sort of. We roll out the project over the weekend. So I have about three more days of insane hours and possibly one more weekend of going into the office and then things should settle down some. Probably just in time for them to shut us down completely. We'll see.

I have stuff to blog about, but I'm tired so I'm going for the cheap win and posting something by The Boy. His new(ish) thing is designing video games.

This is an example of one of his characters, which I believe is supposed to be "Pot Ghost", but I misread orignally as "Post Ghost" which is cooler. Post Ghost is one of several ghosts that populate an as-yet-to-be-named game.




And here is one of the bazilliondy twelve storyboards he has left lying around the house. This is for a game with some name like "Super Mega World The Boy".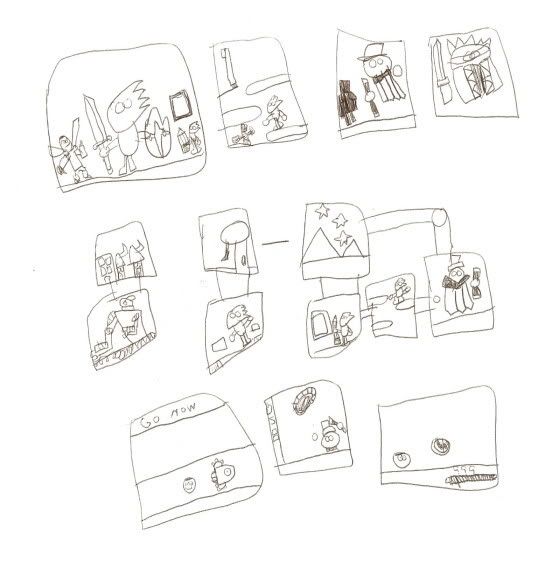 I kinda miss the sea creatures. But Post Ghost is cool.