Saturday we went to RenFest - Huzzah!! Last year, due to weather and other circumstances, we didn't make it - the first time Middle Daughter and I had missed Faire in thirteen years.

It was a glorious day, although the morning was colder than expected. But the sun was bright and once the wind died down it was very nice. At some point in the (hopefully) near future, I'll get all the pics up, but until then, here's a teaser:

It was Scottish Highland Fling weekend. Highland Stormtrooper FTW!!!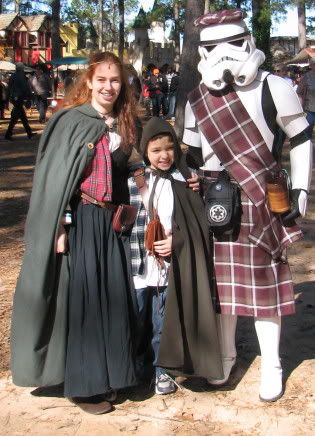 Facepainting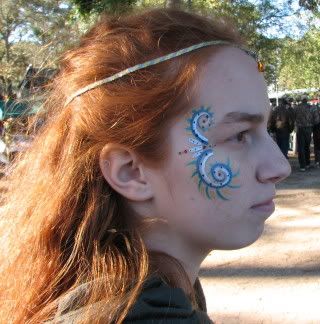 Keeping warm