After our run to Half Price Books this afternoon, I decided to plop down in Husband's manchair to read for a while. Only, before I could plop into it, I had to clear it off. And there, in the chair, was a stack of old photos. Husband said they had fallen out of the closet and he hadn't gotten around to putting them back.

They were all from the spring of 1995. Middle Daughter had just turned two.



Here she is on Easter. It's funny to see her in this dress, since these days she'll only wear a dress under protest, and certainly never one with ruffles.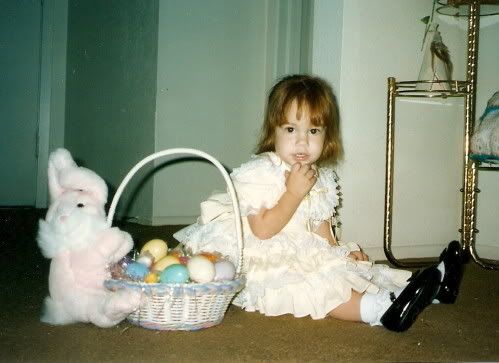 This one was taken at the Westheimer Art Festival, back when it was actually on Westheimer. I love how everyone is moving, looking in the same direction, except us. Back then, I often felt like it was just the two of us in the middle of a world moving on.
And just one of her being cute. She never could decide if she liked this lizard or not. I still wear these earrings.
Here we are in the bluebonnets. I thought I was fat then. For the record, at the time I was 20 pounds lighter than my goal weight is now.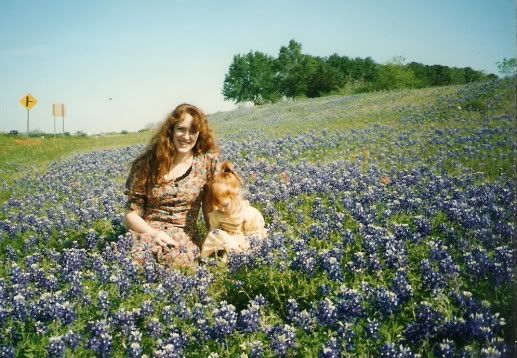 And get a load of my hair! It was way out of control. (Pardon the quality; apparently the scanner was dusty and I'm too lazy to rescan)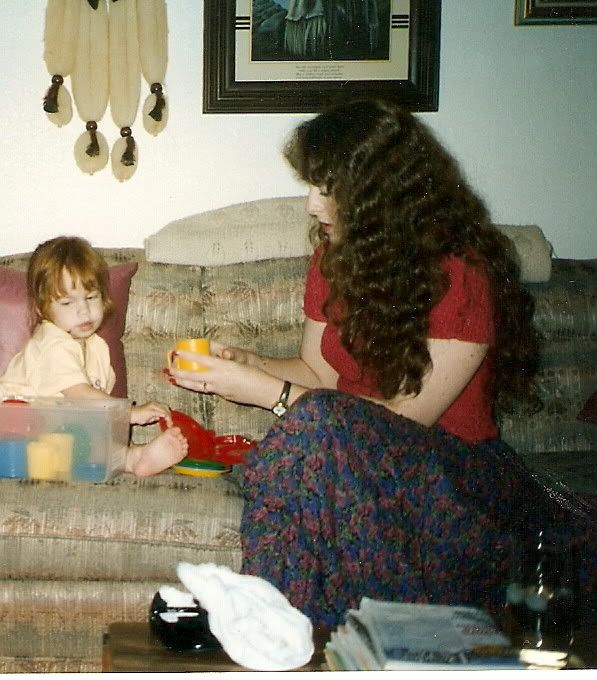 And finally, a picture of my Aunt Jo with my mother. She had already been battling for years the cancer that eventually killed her, a year after this picture was taken. In this picture, my mother is not much more than ten years older than I am now. Far too young to lose a sister.